This page is about the user/human being. For the character, see Dokuma.
---
Dokuma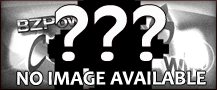 BZPower Status : Premier Oustanding BZPower Citizen
BZP Comics Wiki Status : Inactive Admin
Number of Posts (BZP) : Over 7,000
BZP Occupations : Artist, writer, blogger
Commenced Comic Making : 2004, officially
Number of Comics : Hundreds
Pronunciation : doe-KOO-mah
Location : The back of nowhere
Tools : GIMP 2, MSPaint, Inkscape, Wacom Bamboo Fun Tablet
Dokuma is member of BZPower, The Group, and an active administrator on this wiki. He is currently this wiki's #2 contributor.
History
Dokuma has been active on BZPower since fall of 2003 (and a guest thereon even longer) and is a long-time patron of the site's creative outlets. His comic writing officially began some time in 2004, and since then, Dokuma has become somewhat of an icon among his fellow comic makers. Being influential in series such as Project Klinkerpoop, Exo's Comics, Livin' the Sprite Life, and many others, his comic "career" continues to this day six years later.
On BZPower, Dokuma has won one Art Contest (with his hand drawn comic Cold) and been a finalist in several other contests across the site. He is perhaps best known for his blog [0.o], formerly the most commented-in blog on the website (now #2) and still the leader in average comments per entry. He is also known for his sprite kit Bioniplush.
In fall of 2009, a fad began on BZPower where users would change their screen name to include the word "Dokuma." This was unofficially instigated by Sunburst, who had changed her name to "Mrs. Dokuma" as part of an inside joke from another forum where Sunburst, Dokuma, and user Lukos Bassai managed to convince several members of the site that the two were married.
Dokuma has been inactive on all Bionicle-related sites since 2010.
Persona
Dokuma is admittedly headstrong, strongly driven by principles and truth over emotions and hearsay, and has a great love for his friends. The personality of his representative character Dokuma is designed to mirror his own--outgoing and easygoing, set in his beliefs and of many interests.
In person, Dokuma is a senior at Liberty University, pursuing a degree in Biblical Studies and jobs in communications.
Style
Generally, Dokuma's comics reflect the ongoing theme of attempting (sometimes unsuccessfully) to avoid cliche and deliver more intelligent, well-planned humor. The earliest example of this attribute is his first series, Adventures in Mata Nui, one of the first (if not the first) known plot-oriented comics. This series was an attempt to escape the common comedy genre, which a young Dokuma at the time disliked. Dokuma soon changed his opinion of the genre after becoming a fan of the landmark series Psycho Dogs and Carbonated Beverages.
Additionally, Dokuma often uses Gimp in his comics for realistic special effects, most notably in Livin' the Sprite Life and Generic Quest.
Related links
Community content is available under
CC-BY-SA
unless otherwise noted.