31 Minutes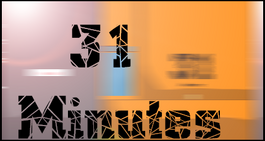 31 Minutes was a comic series by Cei released on May 4, 2008 largely inspired thematically by Turaga Dlakii's The Newsroom. It only lasted for three comics, but nevertheless received positive reception.
Cast
Koolsha Nulua - International news reporter.
Nika Nik - Paranormal news reporter.
Dr.Khols(Last name unknown) - Paranormal news assistant.
Joe Rocker - Strange but True.
Juanin Juan Harry - Coordinator of coordinators.
Reports
Its reports, although uncanny, generally follow a certain order, this would normally show Ken and some other character having a conversation, the most important news or an interview and the rest of the reports later. Usually in between the first two, Juanin interrupts saying "We're on air!" as Ken doesn't keep track of this.
Trivia
Cei based it entirely on the Chilean show 31 minutos, although he uses different jokes.
Ken Nulua made a cameo in MehK.
External links